Ray White Taylors Lakes Proudly Sponsoring Delta Racing
Delta Racing is here to bring you the thrill and intensity of high-speed competition right at your fingertips! Prepare to rev your engines, push the limits and experience the exhilaration of virtual racing like never before, as Delta Racing goes live with the help of Peter Travlos and his sponsorship.
Our Director Peter Travlos has been so kind as to sponsor this new online community for all the adrenaline seeking enthusiasts out there. Delta Racing is an online racing league, specialising in V8 Supercars. With the ability to experience supercar racing from the comfort of your own home on Assetto Corsa, everyone can experience the action-packed mayhem with the thrill of competition, new challenges and the excitement of racing!
Here at Ray White Taylors Lakes, Peter is always looking to partake and deliver ongoing support to business leaders alike.
This is Peter's first online community sponsorship and we are honoured to have it be this virtual racing haven!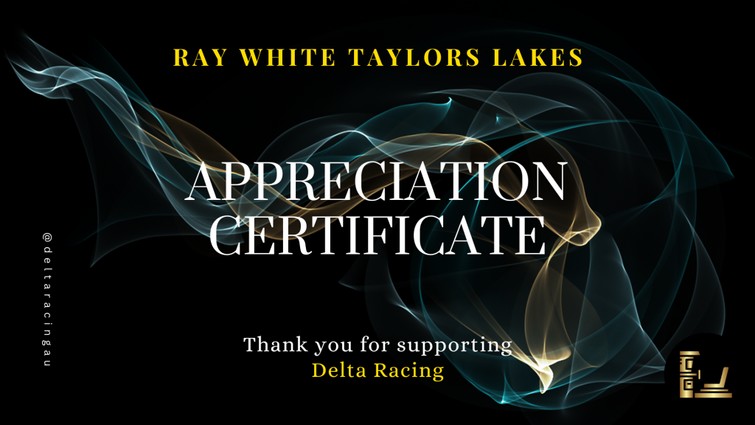 This community is set to grow and create unforgettable racing to bring together like-minded individuals who share a love for speed, strategy and sheer joy of pushing virtual limits!
For more information and the opportunity to be a part of the racing action from the comfort of your home, visit the pages below! Beginner drivers, intermediate racers and spectators alike are all warmly welcome.
Information on Facebook here.
Join the racing league here.
Thank you again to Peter Travlos and his generous pledge in sponsoring Delta Racing!