Melton City Council
Taylors Hill is a growing young suburb comprising modern new housing estates. These estates are popular with families due to their playground facilities, walking tracks and landscaped gardens. Watervale Shopping Centre was recently constructed to cater to the rapid growth of Shire of Melton residents. It boasts a Woolworths supermarket, a medical centre, a childcare centre and 18 food and retail stores. The Watergardens Town Centre is also minutes away. In addition to its 320 retail stores, it features a train station where services run to Southern Cross Station on the Sydenham line. Taylors Hill Primary School only opened in 2010 and boasts contemporary classroom facilities. Other private and public schools can be found in nearby Hillside and Delahey, such as Gilson College, a Seventh-day Adventist co-educational school. The Taylors Hill Youth and Community Centre and Reserve offers meeting space for community groups and sports clubs, making it a focal point for youth in the area.
Median House Price
Rent data last updated 01.02.2022 & buy data last updated 24.02.2022

Supply and Demand
The level of competition in a suburb can affect prices and availability.
Number of visits per property displayed below.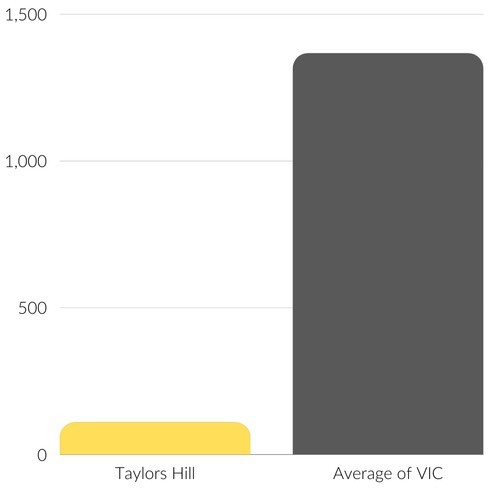 Lifestyle and People
The lifestyle of a suburb is often influenced by who lives there.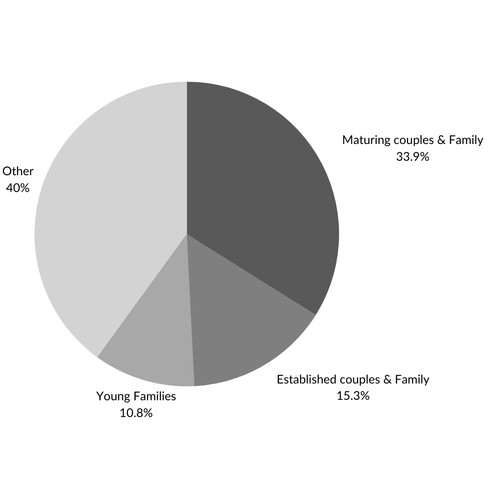 *Statistics pulled from realestate.com.au